Gender diversity arrives with Geology teams' first female ore spotters
March 23, 2022
The Geology team recently welcomed nine ore spotters, five of whom are females and the first to take on such profession at Sepon.
These new talents bring the team of spotters to 21 people, who have important roles in ensuring that the best quality ore is fed to processing team. This is done by making sure that mined materials is assigned correctly and that it is delivered to the correct location, which can be stockpiles or waste dumps. They ensure that no ore is mined with waste, and no waste is mined with ore. Spotters interact with the excavator operator and truck drivers on a daily basis.
Spotters hold fine qualities, in that, good knowledge of the geology and confidence with interacting with mine operators.
The new batch of ore spotters were recruited from the UXO casual pool who excelled in their performance as ore technicians, assisting with the demands of copper pits and the increasing demands of gold pits.
They uniformly commented that they were very happy to be given permanent roles, are keen to develop their skills and to be part of LXML's bright future.
These first female ore spotters and internal promotion of local employees demonstrate LXML's commitment to promoting workplace diversity and localization, recognizing internal talent, and supporting the development of Vilabouly residents.
Currently, female employees account for 22% of LXML workforce.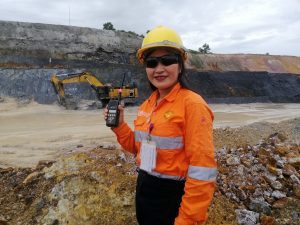 Ms Bounhak Soukseine, Boungkham Village, Completed primary education, 3 children.
"As this is a new task for me, it involved much new learning. Yet, I'm extremely happy to take on this new task that will give me and my family an income, as well as improve our livelihood. My three kids and my bosses keep me inspired in my work."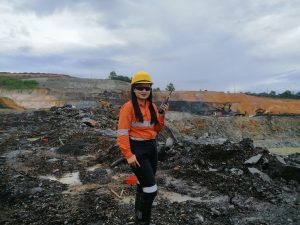 Ms Damdy Ornvimarn, Meuanglouang Village, Completed primary education, married with 4 children.
"I am excited and happy because there has never been any female doing this role previously. I'll give it all my best in this new role. This new step in my career also means a lot to me because it will earn me an income to lessen my family burden and support my children's education. More than that, it shows that the company is opening up opportunities for women in the mining sector."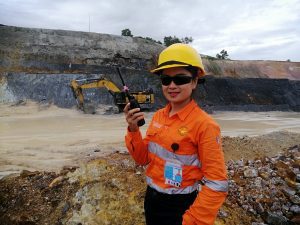 Ms Khamphachanh Vongsoudthi, Boungkham Village, Completed secondary education, 3 children.
"I'm proud to have a more secured and permanent job. I'm also happy to have the opportunity to work in a job I like and enjoy. This builds on my previous supportive role to the grade control team on site. I'm grateful for the training, experience and support gained from the team and all supervisors that have contributed to my career advancement."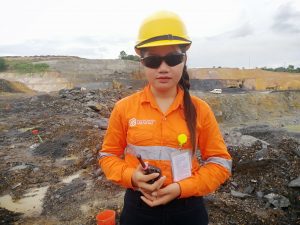 Ms Soda Si-omma, Nathaenhia Village, Completed primary education, 1 child.
"I'm happy to become part of LXML and to earn salary. I hope my family will be better off because I had no earnings before. I'd like to thanks my former UXO team who have pushed and supported me to realizing my success today."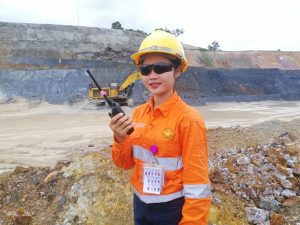 Ms Souphaphone Soukdavong, Boungkham Village, Completed secondary education.
"While this is a new and challenging role for me, I still think it is a significant move because it allows women to take on a more important role in operation. This role will push me to be more confident, including communicating through the radio and working with different teams. Working night shift will be something new for me, but wouldn't stop me from working at my best. I'm grateful for the support and guidance from my family and team leads from UXO and control grader teams."