Lane Xang Minerals Limited Sepon extends more support to combat COVID-19
May 13, 2020
This month, Lane Xang Minerals Limited (LXML) Sepon Mine handed over more essential supplies to prevent COVID-19 to Vilabouly District and Savannakhet Province – where the Sepon Mine is located. This is the second batch of medical equipment and supplies that is being handed to Vilabouly District valued at 101,500,000 kip and Savannakhet Province valued at US$20,000 (about 180,000,000 kip) bringing this to 281,500,000 kip (about US$31,000) to support LXML's key stakeholder and host community in the fight against the global pandemic COVID-19.
Earlier in April, LXML fast-tracked its support to Vilabouly district and Savannakhet Province, by providing a initial donation of medical equipment and supplies with a total value of 142,000,000 kip.  The equipment handed comprised masks temperature scanners, hand gels, electric sprayers, and disinfectant liquids.
"As the country opens up, the frontline health workers and people of Vilabouly district and Savannkahet province would need to be well equipped and ready to handle and respond to risks related to the COVID-19 infection" said Mr Saman Aneka, Managing Director of LXML. "We hope our provision of essential medical supplies would contribute to these efforts."
Back in February 2020 – two months after the COVID-19 quickly spread across China and over twenty countries across the globe, LXML handed over a financial contribution of US$15,000 to the Ministry of Energy and Mines. That contribution was pooled into the fund jointly raised by the Laos-China Friendship Association and Vientiane Administration Office to assist victims of the COVID-19 in China.
To date, LXML have supported over US$65,000 to Vilabouly, Savannakhet, and Lao PDR. As the COVID-19 unfolds, LXML is working with the Lao National Centre for Laboratory and Epidemiology of the Ministry of Health to find arenas where it can best support and cooperate in the fight against COVID-19 in the country.
LXML is committed to protecting our employees and community safe and from the risk of being infected with COVID-19.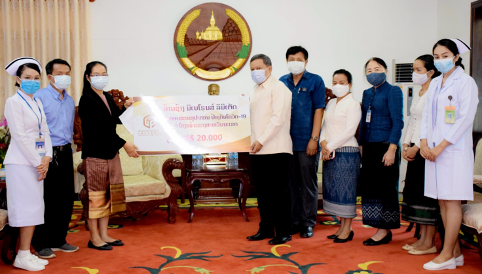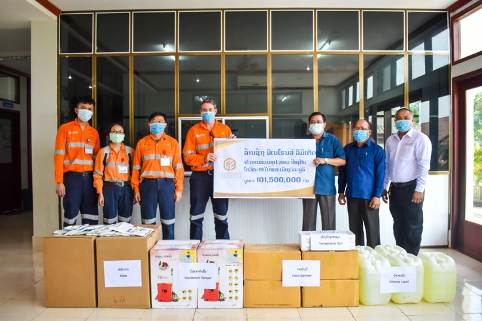 For further information please contact:  
Sonepraseuth Niradsay
Superintendent – PR & Site Communications
Tel:       856 21 268 408
Fax:      856 21 268 001
Mob:    856 20 2999 6461
Email:   sonepraseuth.niradsay@lxml.la
Note to Editor:
Chifeng Jilong Gold Mining Co., Ltd (Chifeng) is a Shanghai – listed metals producer headquartered in Chifeng, Inner Mongolia. Chifeng is a leading gold producer in China, and is specialised in gold acquisition and integrated resource recovery and utilization. From 30 November 2018, Chifeng assumed ownership of Lane Xang Minerals Limited's (LXML) Sepon mine after MMG completed the sale of its 90% interest in LXML. Chifeng now owns 90% and the Lao Government owns 10% share in LXML.